NOVIPRO offers a stimulating environment with interesting professional challenges and genuine opportunities to grow. Our success goes hand-in-hand with yours! When we work together to deliver the best, we do it because we as a company believe in the future and are committed to constantly generating added value for our clients. Interested in working at NOVIPRO? We're hiring.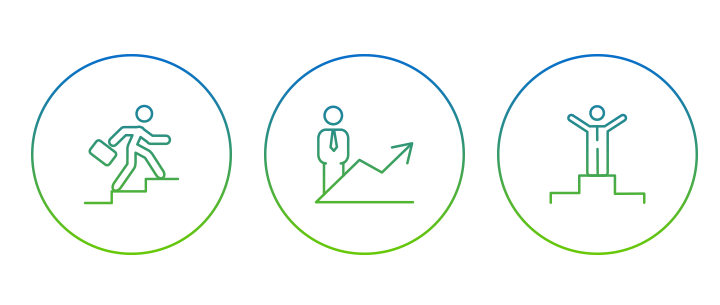 Why
Work with Novipro

Professional development
At NOVIPRO, we rely on the talent, skills, knowledge and expertise of our employees. That's why we invest heavily in training, with many programs leading to certification. We want our staff to update and upgrade their skills, and we use internal communications campaigns to encourage our teams to take their careers to the next level.

Flexible work hours
To help employees balance their professional and personal lives, we offer everyone the chance to plan their work schedule around other obligations. We even allow staff to work from home.

Interesting projects and challenges
Rest assured that interesting challenges await you at NOVIPRO. You'll have the chance to work on diverse projects of all sizes and with varying degrees of complexity.

Competitive remuneration
NOVIPRO offers a competitive salary program, with base salaries and commissions for certain positions, as well as various group benefit plans.
Do you require additional information?
Would you like to do business with us?
Check with one of our specialists now.