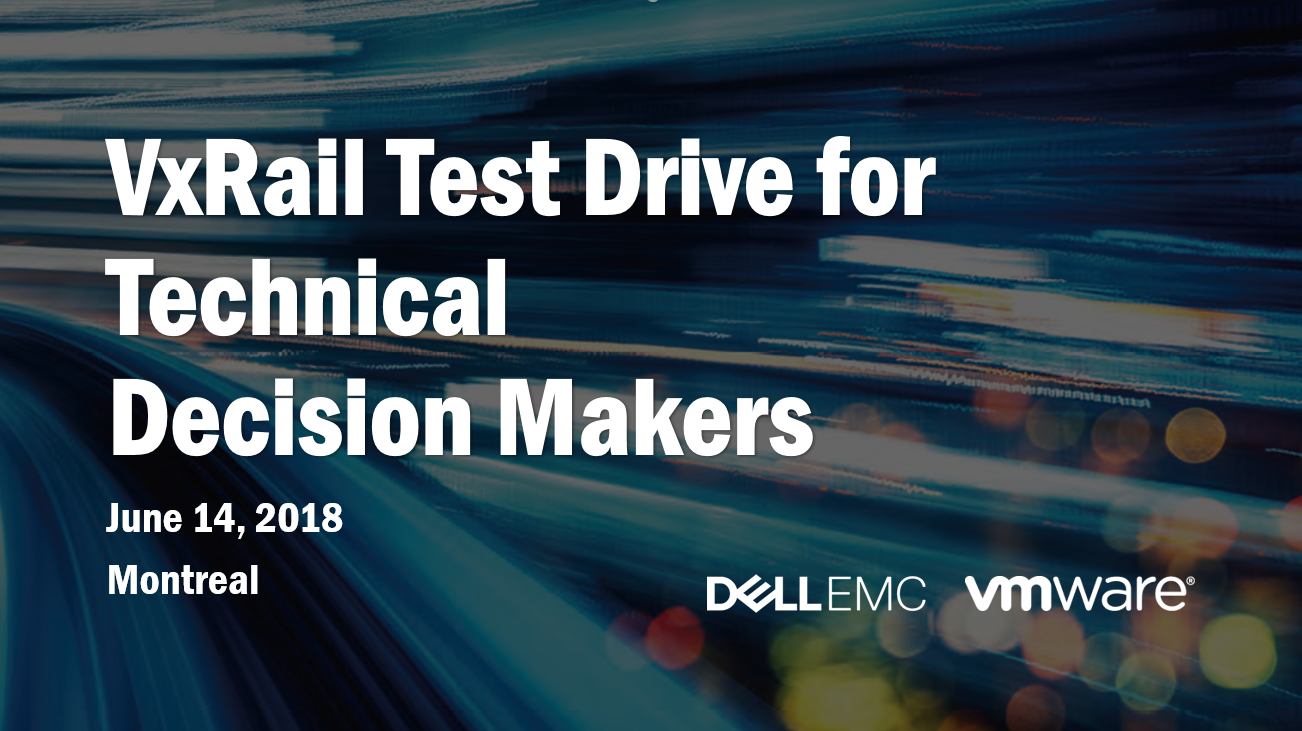 seminar
| Thursday Thursday, June 14, 2018
VxRail Test Drive™ for Technical Decision Makers
NOVIPRO is pleased to invite you to a one-day workshop on Dell EMC VxRail.
The goal of this workshop is to help you understand the fundamentals and advantages of Dell EMC VxRail and VMware vSAN platforms and their key enabling technologies.
This course includes hands-on lab exercises using demo pods that have been designed for you to explore VxRail and vSAN management capabilities. This solutions-oriented training is designed for end-user DC Architects and Senior Engineers who are responsible for developing data center solutions that span compute, network, and storage.
The VxRail Workshop will cover:
Lesson 1: Hyper-convergence
Lesson 2: vSAN
Lesson 3: VxRail Hardware
Lesson 4: VxRail vs. vSAN Ready Nodes
Lesson 5: VxRail Deployment and Operations
LABS : 
Lab 1: First Build
Lab 2: Logical and Physical Health
Lab 3: Cluster Expansion - Scaling Out
Lab 4: QoS IOPS limit
Lab 5: Fault Domains
Lab 6: Erasure Coding
Lab 7: Snapshot Creation and Management
Lab 8: Deduplication and Compression
Download Datasheet : Here 
BYOL : This is a hands-on workshop, so please remember to BYOL (Bring Your Own Laptop)!


Register today places are limited! 
Questions? Please contact us at: marketing@novipro.com

We look forward to seeing you there!
Where and when ?
Start date:
Thursday, June 14, 2018
End date:
Thursday, June 14, 2018
Cost:
This workshop is courtesy of Dell EMC and NOVIPRO. Lunch, coffee breaks will be available during workshop.
Place :
NOVIPRO - 1010, de la Gauchetière W. Suite 1900, Montreal, QC
---
Share this event
Do you require additional information?
Would you like to do business with us?
Check with one of our specialists now.